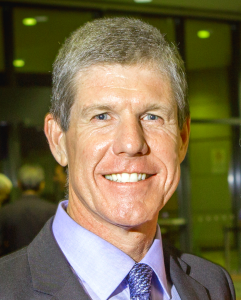 Contact
Dr Michael Gillman aims to operate an "on time" appointment system. For this to operate effectively, it is necessary for all patients to present to the centres before their allotted appointment time. If you are new to the practice, please ensure that you have emailed or faxed your patient information sheet at least one week prior to your appointment time to ensure that your details have been registered on the computer system. On the day of your appointment, please allow plenty of time to cater for any traffic congestion. Please bring your referral letter or any other documentation from your Doctor.
If you are late for your appointment, please understand that you will most likely be asked to wait until all other patients who are booked in after you are seen at their allocated appointment times. In some circumstances, you may be asked to reschedule your appointment. This is to ensure that patients booked after you are not inconvenienced by having to wait.
In a medical practice, emergencies can present at any time. Fortunately this is not a common occurrence. Naturally all emergencies are given priority over routine booked appointments and this may mean that the appointments may be running late. The receptionist will inform you of any delays when you arrive.
Please click on the Patient Details form and download and fill out before your appointment. This can be emailed ( info@menshealthdoctor.com.au ) or faxed to our centre: 07 3821 7750
Please click on the button on the right to submit a query or telephone 07 3488 0190
Locations
St Andrew's War Memorial Hospital:
Dr Michael Gillman is at Suite 3, 530 Boundary Street Spring Hill 4001 ( located behind St Andrew's Hospital ) Google Map Link
Phone 3488 0190
Fax 3821 7750
Parking
Pay car parks, operated by Secure Parking, can be found in the
following areas:
St Andrew's War Memorial Hospital, entrance on North Street
St Andrew's Place, entrance off North Street, opposite Emergency Centre
Secure Parking, 55 Little Edward Street, entrance on Hope Street
Wilson Parking, 433 Boundary Street, entrance on Fortescue Street
The Hotel Grand Chancellor, entrance on Wickham Terrace
Watermark Hotel, entrance on Dark Street
You may find street parking around the hospital but please note that Wickham Terrace and Boundary Street become clearways at certain times and non-meter parking is limited to two hours.
Dr Michael Gillman is also consulting at
Cleveland:
Shore St West Medical Centre
Cnr Delancey and Shore St West
Cleveland 4163
Phone 3488 0190
Fax 3821 7750
Free parking is available on site Google Map Link
Wesley Hospital:
Suite 5 Level 9 Evan Thomson Building
34 Chasely Street Auchenflower
Phone 3488 0190
Fax 3821 7750
A Multi-storey pay car park is available on the Hospital grounds with entrance via Chasely Street
The nearest Busway Station is situated along Coronation Drive and also from the Auchenflower Rail Station.
The nearest Rail Station is Auchenflower. When exiting from the station, head up the stairs and exit into Lang Parade. Turn right towards the Wesley Hospital carpark and take the lift to Level 9 of the Evan Thomson Building. Google Map Link
Mater Private Clinic:
Suite 3.03, Level 3
550 Stanley Street, South Brisbane
Phone 3488 0190
Fax 3821 7750
Multi-storey pay car parks are available with entrance via Water Street, Stanley Street and Allen Street
Mater Hill Busway Station is located just outside the door! Google Map Link
Do you have
a question or enquiry?
Please click here to make a request or an appointment with Dr Michael Gillman.
Or call us on
07 3488 0190